Site Accessibility
Michigan State University is committed to providing accessible, usable, and aesthetically pleasing websites.
The MSU Web Accessibility Policy defines the accessibility requirements for university web pages and web content. The current Technical Guidelines require that pages meet Web Content Accessibility Guidelines (WCAG) 2.0 at Conformance Level AA.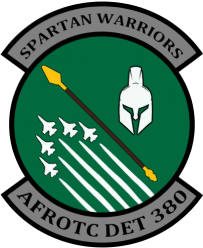 Michigan State University - Air Force ROTC
Detachment 380 - 104 Bessey Hall, East Lansing, MI 48825
airforce@msu.edu
 | 517.355.2168 (phone) | 517.355.0167 (fax)
Copyright 2009 Michigan State University Board of Trustees.
East Lansing MI 48824
MSU is an affirmative-action, equal-opportunity employer.
Current as of 28 July 2022